2012 Volkswagen Jetta Petrol; Rumors Settling Down Close to the Launch
Posted Wed, 06/13/2012 - 16:10 by CarDekho Team
Volkswagen India is the Indian arm of the German automobile Giant, Volkswagen Group. The company has unveiled the petrol version of their majestic sedan, Volkswagen Jetta. This premium sedan car is expected to reach all the company's exclusive dealerships across the country any time soon. The test drive for all the leading vernacular automobile magazines was done yesterday in Mumbai. A few have got all the first hand information regarding this new version. The diesel version of this premium sedan was launched in September last year. Since then, the company had plans to launch the petrol version of this sedan as well. The fate of this car seems to be a difficult prospect as the Indian government has increased the petrol prices recently. The petrol prices are skyrocketing and the buyers are more inclined towards purchasing diesel engine cars. This new entrant is going to face tough times ahead in terms of sales. The New Volkswagen Jetta Petrol price in the Indian market is estimated to be in the range of Rs.12 lakh to Rs. 14 lakh. The confirmed final price will be announced very soon.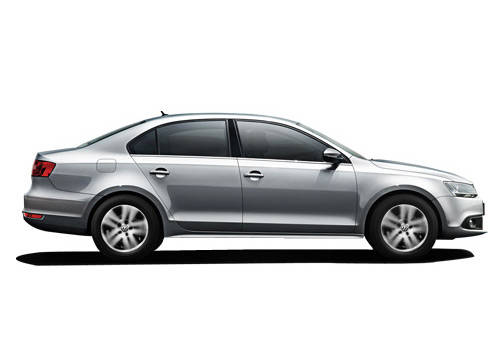 This premium sedan is going to be offered in two trims, the base variant Trendline and the middle variant Comfortline. According to a number of 2012 Volkswagen Jetta reviews, there were a lot of speculations regarding the petrol engine of this pristine sedan. The specifications are out and this New Volkswagen Jetta Petrol has been equipped with a 1.4 litre, Turbo Stratified Injection power train. This engine can displace 1390cc and is fitted with 4 cylinders. Being smaller in size, this performance packed motor is expected to churn out better fuel efficiency. There are claims that this sedan will be able to generate a mileage of close to 14.5 Kmpl, which is quite good for the Indian road conditions. This sedan has been fitted with a big fuel tank that can house 55 litres of fuel. Volkswagen Jetta CC Highly Unlikely to be Sold in North America, Say Sources. This powerful 1.4 litre TSI has the capacity to produce 121bhp of peak power along with a maximum torque of 200Nm. It is coupled with a smooth 6-Speed manual transmission gear box. There are no reports of an automatic transmission variant in this version as yet.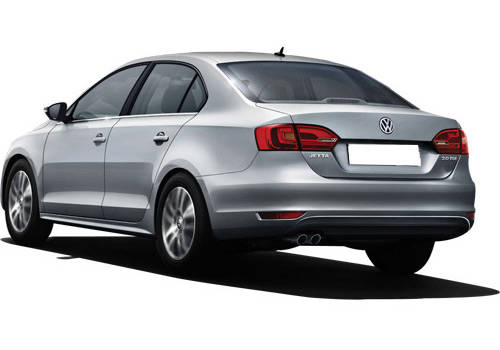 Volkswagen India has blessed this premium sedan with a striking dash board and luminous central console. It also has plush comfortable seats and premium upholstery, a superb music system with an Aux-in port with speakers. This sedan also has 6 airbags for enhanced protection of the occupants and also a set of stylish 16 inch alloy wheels of size 205/55 R16. The dimensions are quite similar to the diesel version with 4644mm in length, 1778mm in width and an overall height of 1453mm. This is coupled along with a spacious wheel base of 2633mm. While some exclusive features such as climate control and powered seats are missing in this version. The company has made a smart move by replacing the 1.8 litre TSI engine, which gives 160bhp of power and 250Nm of torque for this smaller motor. Any which way, the sales of petrol engine cars is already heading downward and the only saving grace for these petrol cars is impressive mileage. Along with that, the other exciting comfort and safety features will also be helpful to lure the customers into buying this premium petrol sedan. This 1.8 litre engine is already prevalent in other sedans belonging to Skoda as well as Audi cars.
This will be the debut of this 1.4 litre TSI petrol engine in the Indian automobile market. There are also some speculations that the other car makers might also incorporate this performance packed engine in their upcoming sedans. This small engine has lesser displacement and is a perfect combination of power, good pickup with superior fuel efficiency. Being smaller also makes it easier and cheaper for the companies to produce this power train. It also reduces the cost of the car considerably by decreasing input costs. This New Volkswagen Jetta Petrol sedan will be placed in competition with the likes of Honda Civic, Toyota Corolla Altis and also the Renault Fluence, all of them belong to the same segment. The destiny of this premium petrol sedan will be known to all very soon in the coming months when the company's sales figures will be revealed to the public. I shared that New Volkswagen Jetta Petrol Launch Brings too Many Speculations with it.