Volkswagen Jetta Vs Audi A4; Conflict of Two Graceful Luxury Sedans
Posted Thu, 06/21/2012 - 00:42 by admin
The luxury sedan car segment of the Indian automobile market has quite a few contenders, which are enthralling in every aspect. Almost all the global multinational car makers have their own vehicles existing in this segment. Some of them are also coming up with newer models and revamped versions to keep the momentum going on, in terms of sales. These premium sedans are expensive, fitted with powerful engines and loaded to the gills with top of the line features to lure the customers into buying them. The decision is a tough one, when a buyer has to choose from so many varied options. This comparison will try and make things simpler for a buyer who wants to choose either from an Audi A4 or a Volkswagen Jetta.
To start with, Audi India has launched a couple of new premium sedans in the market, which are really impressive. Among them, the ravishing and refurbished, Audi A4 has been blessed with some remarkable features and has striking exteriors. The Audi A4 Price range is between Rs. 27.85 lakh to Rs. 37.72 lakh (prices mentioned are ex-showroom New Delhi) and it has a solitary petrol variant along with a couple of diesel variants. On the other hand, Volkswagen India has just soft launched their Volkswagen Jetta Petrol version for the Indian car market, which is expected to hit the roads very soon. But, with the petrol rates hitting the roof, these petrol engine models are expected to have very less takers. The diesel versions however are doing brisk business for their respective companies as the general populace is more inclined towards diesel, as the cost of the fuel is lesser. The Volkswagen Jetta Price for the diesel version is starting at Rs. 15.19 lakh, whereas the top end automatic version has a price tag of Rs. 19.24 lakh (both figures ex-showroom New Delhi). The price difference is quite huge and the Volkswagen Jetta is way ahead in terms of the price tag when compared with Audi A4. But, are the other features and interiors better in the Volkswagen Jetta or does Audi A4 has an edge in all these other aspects is what can be discussed further.
To begin with, the top end automatic version of Volkswagen Jetta has been fitted with a 2.0 litre turbocharged direct injection, which has the capacity to displace 1968cc. This 4 cylinder In-Line diesel engine is cleverly mated with a fully automatic 6-Speed direct shift gear box as stated in a few Volkswagen Jetta Reviews. This commanding engine has the ability to generate a maximum torque of 320 Nm at 1750 – 2500 Rpm along with a peak power output of 140 Ps at 4200 Rpm. At the same time, Audi A4 has two different options in diesel engines, a 2.0 litre standard version and a powerful 3.0 litre mill as well, which is mentioned in several Audi A4 Reviews. The 2.0 litre TDI engine is quite similar to the Volkswagen Jetta as both Audi and Volkswagen are under the same umbrella of companies. This engine is capable of producing 143 Hp along with a hammering torque of 320 Nm, which is quite better than the Volkswagen Jetta. While the influential 3.0 litre power train can displace a mammoth 2967cc and generate a whopping 245 Hp along with a colossal torque of 500 Nm, which is way beyond the reach of the Jetta. Both these dynamic Audi A4 engines are skillfully mated with a smooth 6-Speed manual transmission gear box. This shows that the Audi A4 is superior to the Volkswagen Jetta by several notches.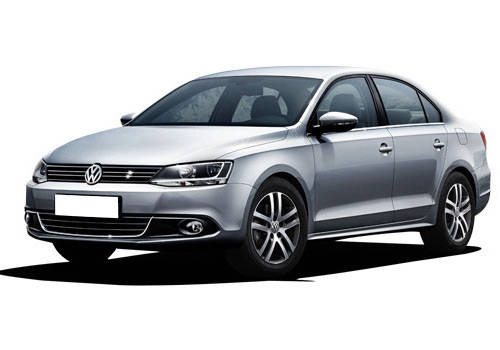 The interiors of Audi A4 are enthralling and this premium sedan is fitted with some top of the line features. The list of its in-cabin features include an efficient dual zone climate control with air quality sensors and rear AC vents, a powerful music system with speakers, an LCD display in the instrument panel, aristocratic seats with plush upholstery and a horde of other comfort features. While, Volkswagen Jetta has been bestowed with rear AC Vents, automatic lights, advanced music system, multifunction steering with control buttons, paddle shifts for easy gear shifts and several other features. Audi A4 also has top class safety features such as airbags, ABS with brake assist, anti theft alarm, powerful xenon headlamps, traction control, engine immobilizer, keyless entry, crash sensors and many other protective features. At the same time, Volkswagen Jetta has been fitted with ESP with ABS, anti slip regulation, electronic differential locking system with brake assist and eight airbags for added protection of the occupants, hill hold control as well as rear parking sensors. The features seem comparable, but at the same time Audi A4 looks way ahead in the flesh and its exteriors are simply stunning. The Volkswagen Jetta is also quite good but lags behind in certain areas such as looks and the interior comfort as well. Frankly, both these cars in a different league of their own and buying any one of them is a personal matter of choice for the buyer. So let us leave it at that and let the buyers decide, which one of them is better and walks away with the crown. I shared that Tata Air Car... The Answer to Petrol and Diesel Price Hike?